Natalia's birth centenary falls this year and we are giving to our public a great opportunity to celebrate it with us through the voice of the very famous film director Nanni Moretti.
He has brought back to life one of the very well-loved books by Natalia Ginzburg "Caro Michele" in the audiobook just published by EMONS. We have invited Nanni to come to the Institute and read some abstracts from this book.
The readings will be followed by a discussion between Nanni and Italian writer Chiara Valerio. They will be pleased to share with our audience their impressions and to recall the life and works of Natalia, who is valued as the most important woman writer of post-World War II Italy.
Giovanni "Nanni" Moretti (born in Brunico in 1953) lives in Rome, where, since he was a kid, he devotes himself to his passion: cinema.
Once finished high school studies, he sold his stamps collection to buy a super8 cinema camera, using which he started shooting home-made short films with his friends in 1973. Since then he has never stopped and has had a long successful carrier as a film director.
He won The Palme d'Or in 2001 and was the President of the Jury at the Cannes Film Festival in 2011. Chiara Valerio (born in Scauri in 1978) is the author of several novels such as: A complicare le cose (Robin 2007), La gioia piccola d'esser quasi salvi (nottetempo 2009), Spiaggia libera tutti (Laterza 2010) and Almanacco del giorno prima (Einaudi 2014). She contributes to the television programmes «Pane quotidiano» and «Ad alta voce» (Radio3). She has translated Flush by Virginia Woolf.
[phone .primissima.it]
---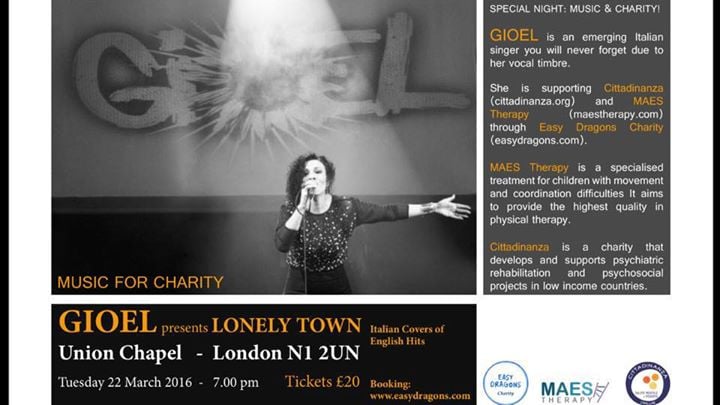 SPECIAL NIGHT: MUSIC & CHARITY! GIOEL is an emerging Italian singer you will never forget due to… READ MORE